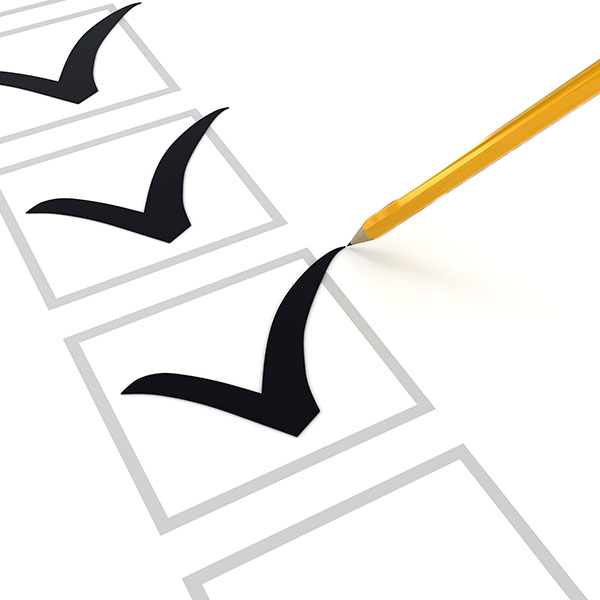 At Iler Heating and Cooling we strive for 100% satisfaction in everything we do. We value your opinion and invite you to tell us and others about your experience with us. Please take a few moments to tell us what you think by leaving us a review here on our website or on any of these popular review sites or social networks.
Read what other customers have said about us.

All trademarks or brands on this page are registered by their respective owner and are not affiliated with our company, nor do they endorse or sponsor our products or services.
Reviews of
Iler Heating and Cooling
(Based on 35 rated reviews)
21-Mar-2021
Product or service reviewed: Furnace issue
We had a furnace issue, Sunday morning, were able to book an appointment and have the furnace fixed by 2:30 pm, the same day. Very good service.
Aurelian Bahmata
South Lyon
28-Feb-2021
Product or service reviewed: Furnace fix
Adam was professional and so very helpful. He found what was causing my furnace to leak water and fixed it on the spot. In the process, he patiently taught me the inner workings of my furnace so I understood what had occurred. This is the second time Adam has done work for me. Knowledgable and trustworthy!
19-Feb-2021
Product or service reviewed: Heating repair
Adam was fast to respond to our problem late at night, very professional, located the problem, came back the next morning ahead of schedule to replace the part. We are very grateful! Thank you!
30-Dec-2020
Product or service reviewed: Heater repair
Adam once again came through! Such a nice guy and came quickly to fix our heater and explained everything. We have used him in the Summer when we replaced our air conditioner, will continue to use his company any time!
Heather Fox
South Lyon, MI
22-Dec-2020
Product or service reviewed: Fixing the humidifier
Adam was great, literally here 5mins and fixed the problem. Appreciate using the local companies too who are fast and friendly!
Susan Rickert
South Lyon, mi
07-Dec-2020
Product or service reviewed: Humidifier repaired
First time using Iler H&C and Adam but it won't be the last. Adam repaired my humidifier in about 20 minutes and explained everything he was doing step by step. I will use him again if needed and I highly recommend his company. I'm glad I found his number.
30-Oct-2020
Product or service reviewed: Furnace
Adam is a terrific guy and does a terrific job and would direct him to anyone with furnace problems. He also does a great job in installation of new furnaces. He is always on time and leaves no mess. Ed, Livonia
08-Oct-2020
Product or service reviewed: Motor check up. Replaced pvc piping due to water build up
Adam's great. Won't use anyone else.
14-Sep-2020
Product or service reviewed: Blower motor replacement
Adam was great. Was able to schedule us same-day and got our blower motor fixed ASAP. Highly recommend and will use again.
14-Sep-2020
Product or service reviewed: Furnace cleaning
Adam did a great job servicing our furnace. He was very thorough and did a great job answering my questions. We will be using him again with our future needs. I highly recommend his work.
16-Aug-2020
Product or service reviewed: New HVAC System
I procrastinated replacing an HVAC system that was well past its expiration date and as such, ended up without A/C on the hottest day of the month - needless to say, we were desperately looking for contractors to help us. After calling every HVAC company in metro Detroit and the surrounding areas, my wife and I realized we were at the mercy of contractors who were putting profits over people. Then we called ILER Heating and Cooling. From the moment we met Adam, we knew that via his professionalism, subject matter expertise and understanding of our needs, things would be done to high standard and we weren't disappointed. Knowing we had saltwater aquariums, pets and kids, and with the rising temperatures in the house possibly damaging our corals, Adam moved priorities around to set up our new air conditioner prior to our agreed date for installation. He single handedly did all of the work himself - wore a mask the entire time he was here as well as rolling out a tarp to our downstairs and wore coverings for his shoes. As for the work itself, it was done extremely well. More so, to an HVAC neophyte like myself, he took the time to explain all of the equipment, it's purpose and why he was setting things up the way he did. When Adam completed his work, he cleaned up our furnace room thoroughly. So here's the deal - Most review sites only allow 5 stars. I'd give him 10 if I could. This house is set up for trouble free heat and air for the next decade plus, and for that my family is greatly, greatly, thankful.
Craig Daitch
Commerce Township
11-Aug-2020
Product or service reviewed: Air Conditioner / Trane
Adam serviced and diagnosed our existing air conditioner when it wasn't performing right. He did so on an evening of a very hot night !! He gave us great options and educated on a replacement unit . We were pleasantly surprised at the speed he was able to order and install the new ac. Adam is very professional and meticulous in his work. When it comes time to replace our furnace it will be Adam that we call. HIGHLY RECOMMEND ILER HEATING AND COOLING !!!
05-Aug-2020
Product or service reviewed: Air Conditioner -- repair
After 3 other quotes on repairing or replacing our ac unit, Adam was the only one to take the time to fully diagnose the problem and discuss the options in a way I could understand. He was professional and thorough. I have complete trust in Iler and highly recommend them.
04-Aug-2020
Product or service reviewed: Air Conditioner
Dear Neighbors, our air conditioner died during the hottest weeks of July 2020! We shopped around for a company to replace our system. Many companies were booked up and couldn't get to us for 3 weeks. I gathered estimates and wound up going with Iler Heating and Cooling. Adam was professional in his diagnosis and explanation. When Adam installed the new air conditioning system, he was punctual, clean, and precise with his work. The outside pipe was neatly installed, along with the new box. Everything looks and feels great. I would highly recommend Iler Heating and Cooling!
24-Jul-2020
Product or service reviewed: Air Conditioner Inspection / New Thermostat
I felt very fortunate to work with Adam...he was the consummate professional. Not only did he do everything he said he was going to do when he said he was going to do it, he educated me on the every step of the process and provided me with guidance vs. any kind of hard sell. Can't recommend Iler/Adam highly enough.
21-Jul-2020
Product or service reviewed: air conditioner replacement
Adam did an excellent and professional job, explaining each step of the job. we are very pleased with his work and will recommend him to our friends.
15-Jul-2020
Product or service reviewed: AC installation
Adam did a great job, very professional. After the replacement and installation he explained everything very well.
13-Jul-2020
Adam did a great job of explaining the system and showing what failed. Will be using ILER for all future heating/cooling needs.
12-Jul-2020
Product or service reviewed: Fixed AC
Adam was so helpful and fixed our AC with full explanation of what was wrong. Also answered other random questions I had about the furnace. Will definitely be using for all heating/cooling concerns in future!
12-Jun-2020
Product or service reviewed: Installation of new AC unit
Adam did an excellant job! He was very professional. Every year we have had problems with our unit and we called him and came out and was honest and told us what we needed to do. So glad our friends reccomended him and we will make sure to continue to pass his name on to anyone. This company was top notch!
Heather Fox
South Lyon, MI
11-Jun-2020
Product or service reviewed: Humidifier installation and AC repair
Adam is always professional, efficient, and responsive. Whenever I have heating or cooling problems these are the guys I call.
04-Jun-2020
Product or service reviewed: Furnace blower motor
My technician Adam Rodriguez was polite, on time and explained everything thoroughly. Very trustworthy.
Blanca Kirtley'
Fowlerville, Mi
16-Mar-2020
Product or service reviewed: Furnace repair
We had an issue with our furnace and called several different companies. Adam with iler was very quick to respond to us and set up an appointment. He quickly identified the issue and explained to us what was wrong and what needed to be fixed. Adam was very respectful of our home and kept the job site clean. Iler is the only company we will use from now on.
01-Mar-2020
Adam is always so efficient. He always makes time to chat or stop by to help diagnose our issues. We are proactive and have him service our furnaces before they need it now. We have also referred him to many friends, all who have raved about him, and also referred their own friends! He is definitely a great guy to keep in your pocket. Honest, and very transparent when it comes to pricing.
20-Feb-2020
Product or service reviewed: Boiler repair
We had a terrific experience with Adam. He knew exactly what needed to be done with our boiler and took the time to explain the repairs. We absolutely recommend you give Adam a call. You will be glad you did!
Kevin & Diane
Northville, Mi
13-Dec-2019
Product or service reviewed: Replaced humidifier solenoid valve.
Adam is very knowledgeable and a pleasure to deal with. Problem was corrected quickly. Will definitely call again in the future and recommend him to others.
08-Nov-2019
Product or service reviewed: Trane furnace and airconditioning
I was impressed with Adam's knowledge of the heating and cooling business. He is a true professional. He handled the sale and installation himself. The end product has already saved us on our DTE billing. I recommend Iler to anyone looking to replace their heating and cooling equipment.
17-Oct-2019
Product or service reviewed: Furnace check up and cleaning
Excellent Service and went over every part of the furnace. Adam took his time and also explained everything to me. Very trustworthy and has pride in his job. I would highly recommend him to everyone.
20-Aug-2019
Product or service reviewed: A/C work/gas valve replaced
This is my first experience with Adam and it won't be my last. He was responsive and promptly scheduled an appointment. Since I couldn't be at the job site, Adam called me to explain everything he would be doing and the costs involved. Would highly recommend him to others!
30-Jul-2019
Product or service reviewed: A/C Repair
Adam is a very knowledgeable and professional a/c serviceman and installer. He diagnosed the problem immediately and went straight to work.. He is very professional and didn't try to sell me anything. he was clean and efficient. I certainly will refer him to others and won't hesitate to use him again for any repair or new installation I need. Thanks again Adam.
Paul Basherian
Plymouth, Michigan
18-Jul-2019
Product or service reviewed: June
Totally unexpected level of service! Adam listened well, worked quickly, provided complete explanations, correct my AC issue, and won a new customer.
11-Jul-2019
Product or service reviewed: AC Repair
Adam was very quick to respond to our AC issue. He was very polite, professional, and was able to easily explain the issues. I would recommend him to anyone for any home heating or cooling issue.
23-Jan-2019
Product or service reviewed: Furnace repair and service
Adam was wonderful. He is very personable and knowledgeable . He called back after hours, arrived when he said he would and cleaned up the mess left by Family Heating and Cooling.
04-Aug-2018
Product or service reviewed: A/C repair
When it became time to turn on our AC this summer we discovered that it was not working. I contacted Adam and he came out within 24 hours. He could've even come sooner if I hadn't chose a later time slot. He was honest, professional and very efficient. AC has been working great ever since. If we ever encounter another HVAC issue he will be the one I contact.
This email is a testimonial to the expertise and outstanding workmanship of Adam Rodriguez in regard to his expert knowledge and experience of the air conditioning systems and inner workings of my home air condition cooling system. He is very efficient and knowledgeable of the working requirements and is very efficient in his technical knowledge and methods of repair. He has a very friendly and efficient presence during his working time fixing my compressor, replacing my furnace cooling a-frame and measuring and fixing the right-now conditions to make it as good as new! I am recommending him to my relatives, neighbors and friends and I trust his expertise with my system.
Sam Moceri
South Lyon, Michigan