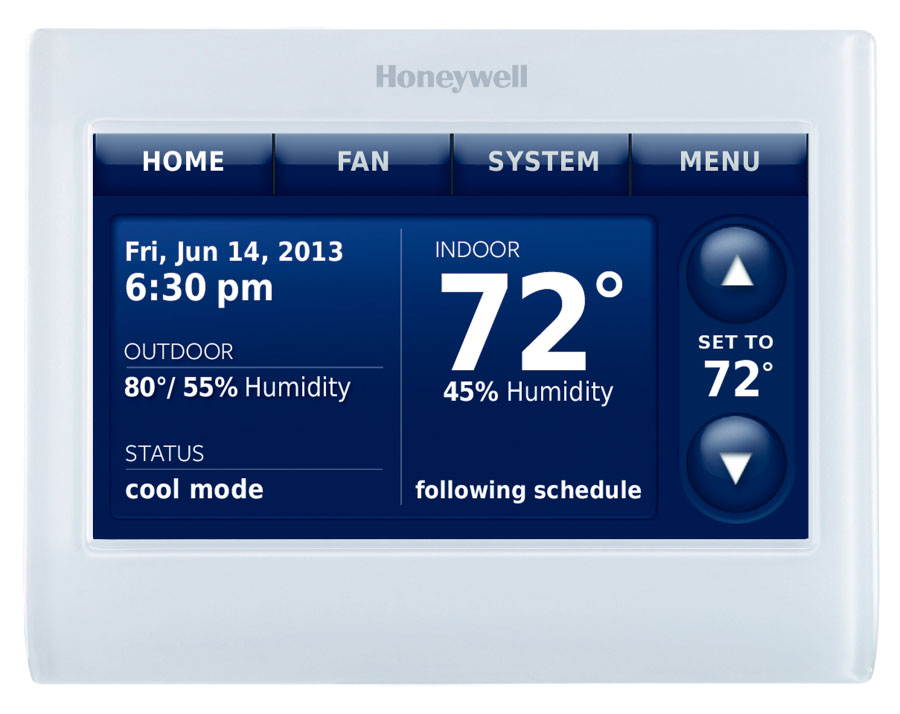 Thermostats are used to turn on heating or cooling systems to bring the home to a set temperature. In addition to basic temperature control, programmable thermostats can be used to manage the indoor environment of your home at different times of the day or week. This type of control can have a dramatic impact on the overall energy use of your home. We carry a complete line of thermostats. Let us help you choose the one that best matches your lifestyle.
Programmable Thermostat Product Offering

VisionPRO WiFi 7-Day Programmable Thermostat
View Brochure
Model Family: TH8320
Programmable: 7-Day
Communicating Capability with HVAC Components: Yes, with RedLINK
Remote Access: Yes, with RedLINK
Screen: Backlit Touchscreen
Warranty: 5-Year
Manufacturer's Stated Benefits:
Large, Clear Display with Backlighting current temperature, set temperature and time are easy-to-read and all are displayed on t
Menu Driven Programming Guides you through the scheduling process, showing only necessary information and choices on each screen
Ability to Select Multiple Days allows you to easily customize the thermostat for your unique schedule.
Real-Time Clock keeps time during power failure; automatically updates for daylight savings.
Armchair Programming allows you to remove thermostat from wall to set the schedule.
Precise Temperature Control (+/- 1 F) reliable, consistent comfort.
Change Reminders reminds you to service or replace the air filter, humidifier pad, ultraviolet lamp or thermostat batteries.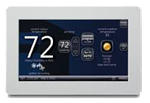 Prestige IAQ Programmable Thermostat
View Brochure
Model Family: Prestige
Programmable: 7-Day
Communicating Capability with HVAC Components: Yes, with RedLINK
Remote Access: Yes, with RedLINK
Screen: High-Resolution Color Touchscreen
Warranty: 5 Years
Manufacturer's Stated Benefits:
Interview-Based Programming
Internet Connection
Portable Comfort Control
Time-of-Use Scheduling
Trilingual (displays in English, Spanish or French)
Displays outdoor temperature (with Wireless Outdoor Air Sensor)